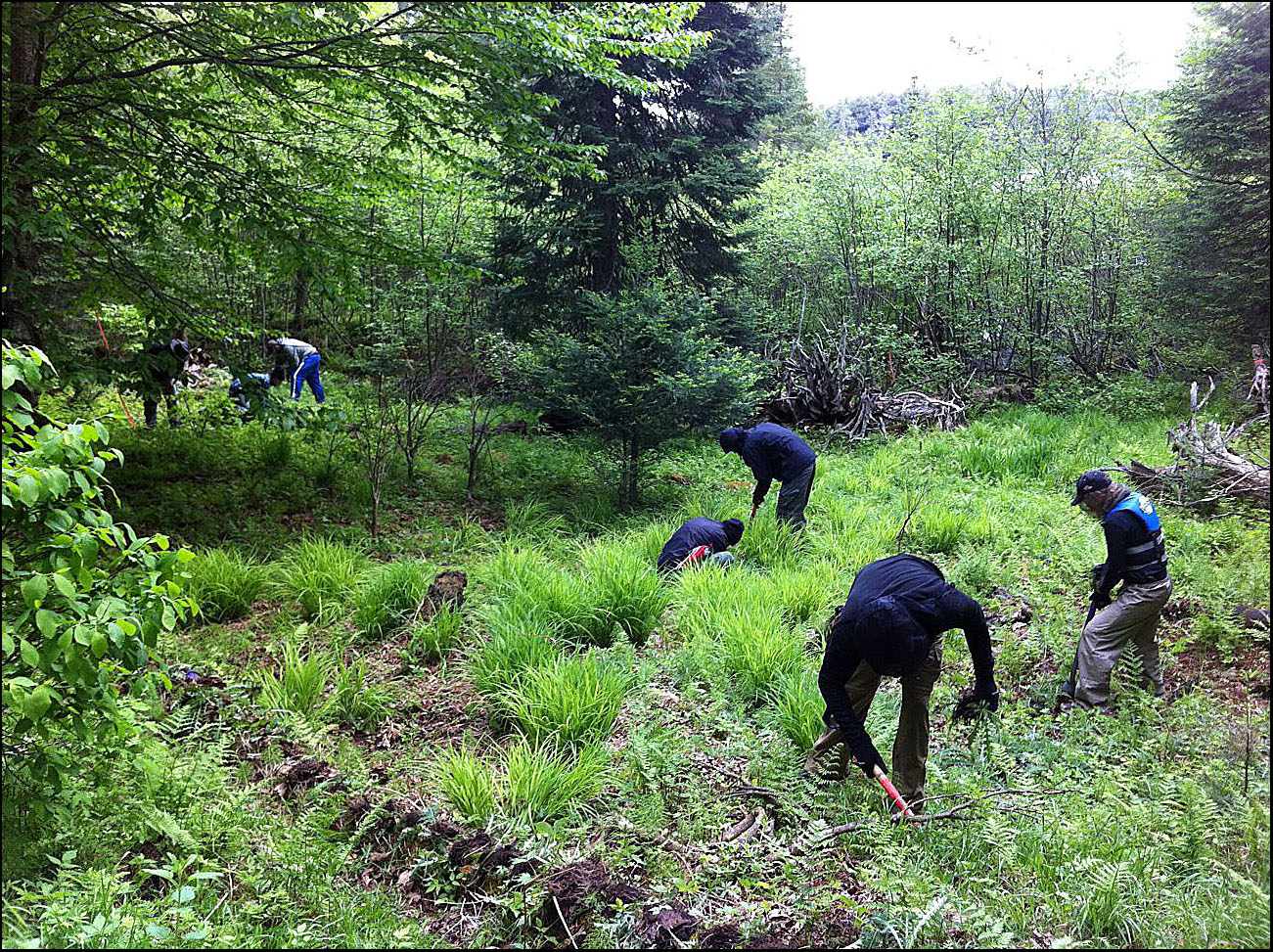 6/9/14
University of Dubuque class service day: digging up EST at the south end of Crooked Lake.  Note the log in front: covered with EST rosettes!!
Our 2014 crew (plus 2 volunteers on the left)
Checking field notebooks, maps, GPS in preparation of thistle survey along the short of Clark Lake
Pulling thistle Whitefish Lake (a large infestation – not all visible)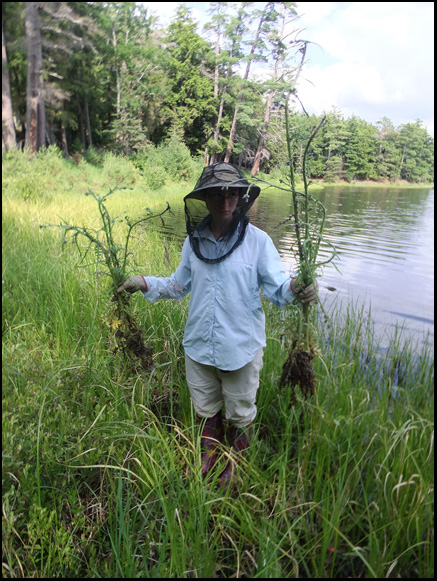 An example of what we found following the YCC (plants with flowers, buds, roots near the water's edge)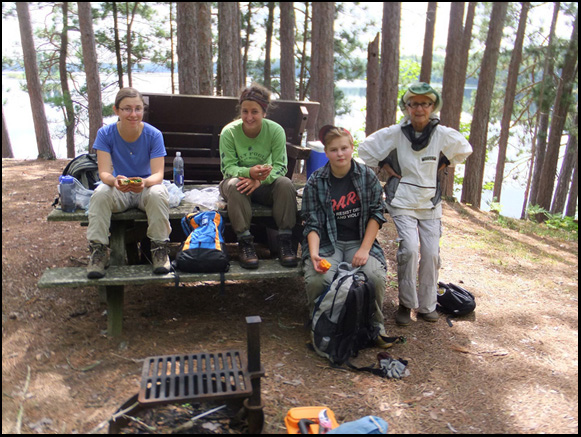 Having a lunch break at Clark Lake (below Day-Use building)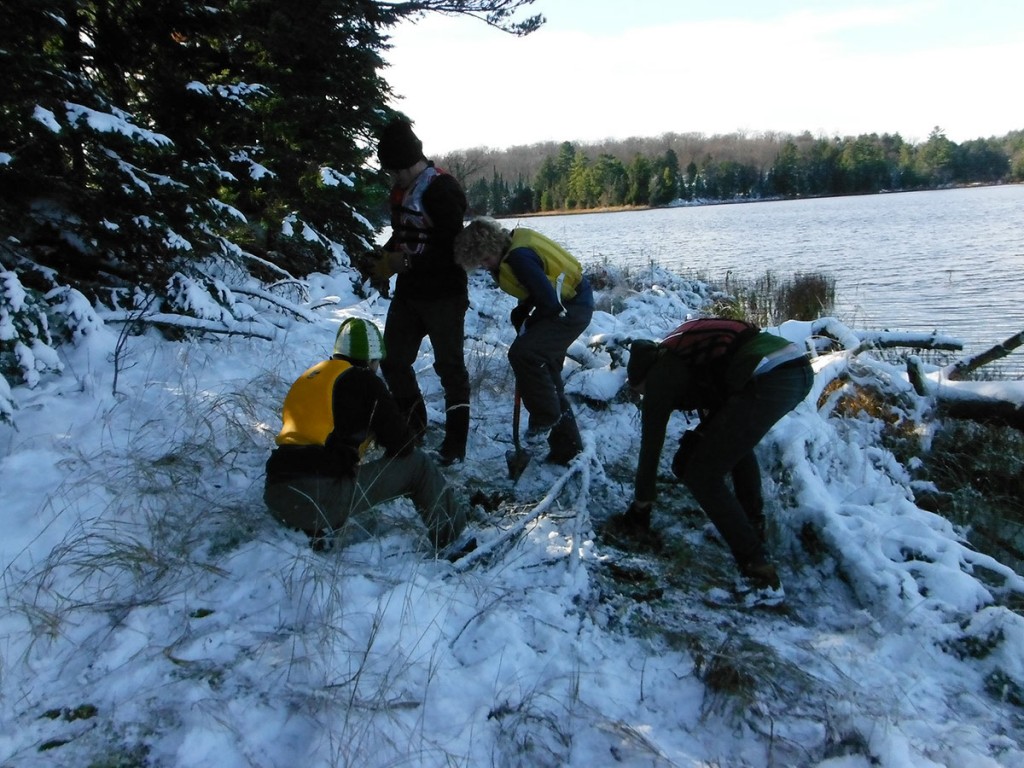 November 1, 2014:
Conserve School students digging up European marsh thistle rosettes in the snow!!